Features Include:
Sturdy 2 5/8" frame depth and integral nailing fin with 1 3/8" or 7/8" fin setback provides compatibility with wood, vinyl and stucco applications.
Nailing fin welded at all four corners for easier, more weathertight installation.
Available with integral J-channel to provide easy and clean applications for all types of siding.
Precision, computer- welded frame and sash eliminate potential leak points at sill corners for improved energy efficiency.
3/4" insulated glass unit with warm edge technology and exterior glazing. 1" unit on Picture Windows and Patio Doors.
Metal reinforced at locking rails.
Available in white, almond, or clay.
Inside or outside, removable fiberglass screen for easy cleaning.
Integral J-channel to provide easy, clean applications for all types of siding.
Narrow sight-lines for a clear attractive design.
1" insulated glass unit.
Special shapes available.

Energy Efficiency
Stay cool in the summer and warm in the winter. This window features Low-E Glass, which is ideal for San Diego weather. It reduces heat gain in the summer by reflecting warm solar rays. It also keeps the interior temperature stable by providing insulation, keeping the heat in during the winter.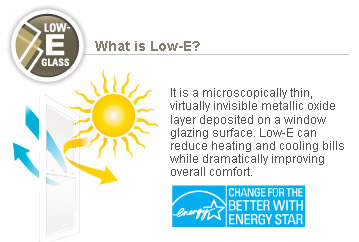 Between the 2 layers of glass is our "Warm Edge" High Performance spacer system which is engineered to flex with the expansion and contraction of the glass to keep it from breaking or rupturing the seal.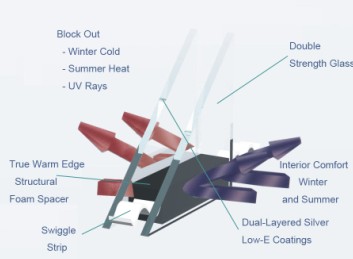 The "Warm Edge" spacer also dramatically reduces condensation. All of our windows meet or exceed the Federal standards for Energy Star when equipped with Low E glass. Low E glass also reduces the harmful UV rays that are allowed into the house, which will reduce the fading of furniture and Carpets by 75%.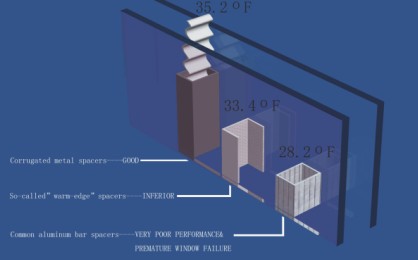 Measurement Information
Frame width and height does not include flush fin size. The frame size should be 3/8ths less than the rough opening the window will be going into. To learn how to get an accurate frame measurement for your replacement window, click here.
Custom Quote
If you need assistance in any way, or would like to receive a custom quote with specific features, Call or E-mail us to speak with a sales representative. We are capable of placing orders with more customization and options than shown here at the lowest price on the internet.
Phone: (858) 564-2564
Email:
Contact Form
Use this form to contact us with questions, comments, or feedback:
Custom Order Special Shapes: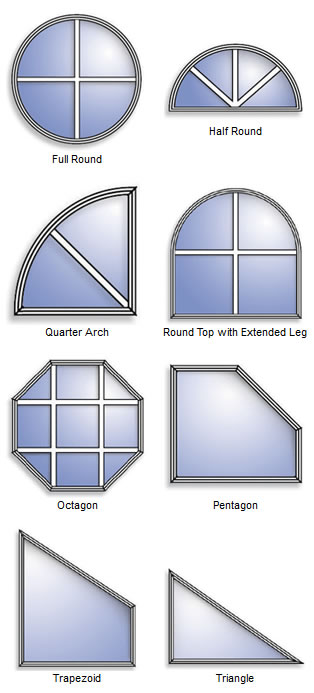 Helpful Information