Features Include:
Metal reinforced interlocking panels give structural support and will also increase strength and security. This feature will insure a precise closing and locking process.
Nail-on fin is designed to accept 7/8" stucco set back. This allows the exterior of the window to finish evenly with the exterior of the house.
1/8" stucco key eliminates the seperation of stucco against the window's permieter.
Fusion welded corners on both frame and panel profiles eliminate the possibility of leaks and minimize air and water infiltration. Welding insures that corners will be permanently square and structurally strong.
All insulated glass has standard 3/4" overall thickness for increased thermal performance.
Cam lock insures a weather tight seal and exceeds all forced entry resistance requirements.
Available in white and almond.
Also available in powerwall frame.

Glass Options
Obscure glass gives privacy and style for windows and doors throughout your home, and is ideal for locations requiring more privacy such as bathrooms.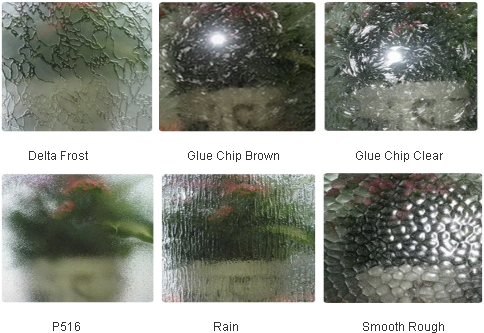 Additional Glass Options
Tempered Tempered glass is extremely strong and often used for its safety characteristics. Not only is it extra strong, but when it breaks, it cracks into thousands of pieces rather than breaking into sharp jagged edges that can harm. Of course, this makes for a much difficult clean up, but it is worth it for the safety component.
Laminated Laminated glass is highly effective in reducing noise. It also eliminates 99.9% of ultraviolet rays, providing the highest degree of protection from the sun for your home furnishings. Concerned about excessive outdoor noise?
Argon/Air Mix Optional argon gas, used between panes, is also available to further improve thermal performance.
Energy Efficiency
Stay cool in the summer and warm in the winter. All of our windows and doors are available with Low E Glass, which reduced heat gain in the summer, and lets worm solar rays in while reducing the heat loss from your home during the winter. Between the 2 layers of glass of is our "Warm Edge" High Performance spacer system which is engineered to flex with the expansion and contraction of the glass to keep it from breaking or rupturing the seal.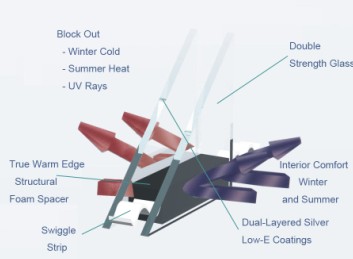 The "Warm Edge" spacer also dramatically reduces condensation. All of our windows meet or exceed the Federal standards for Energy Star when equipped with Low E glass. Low E glass also reduces the harmful UV rays that are allowed into the house, which will reduce the fading of furniture and Carpets by 75%.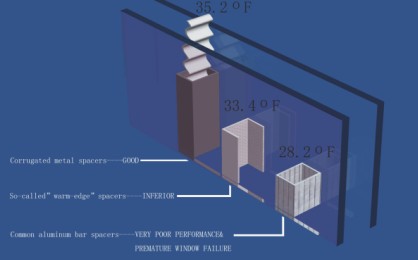 Measurement Information
Frame width and height does not include flush fin size. The frame size should be 3/8ths less than the rough opening the window will be going into. To learn how to get an accurate frame measurement for your replacement window, click here.
Custom Quote
If you need assistance in any way, or would like to receive a custom quote with specific features, Call or E-mail us to speak with a sales representative. We are capable of placing orders with more customization and options than shown here at the lowest price on the internet.
Phone: (858) 564-2564
Email:
Contact Form
Use this form to contact us with questions, comments, or feedback:
Helpful Information