Vinyl Double Pane Picture Window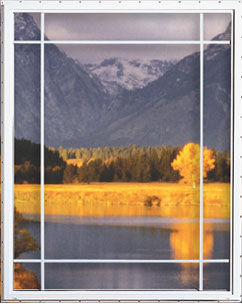 This picture window is an Alpine Windows 70 series. It is Energy efficient, maintenance-free, and secure picture rectangular window. Ideal for retrofit window replacement. The fusion-welded vinyl frames surround Low-E insulating glass for the best in energy efficiency. These specially constructed frames also contribute to the window's outstanding strength and durability.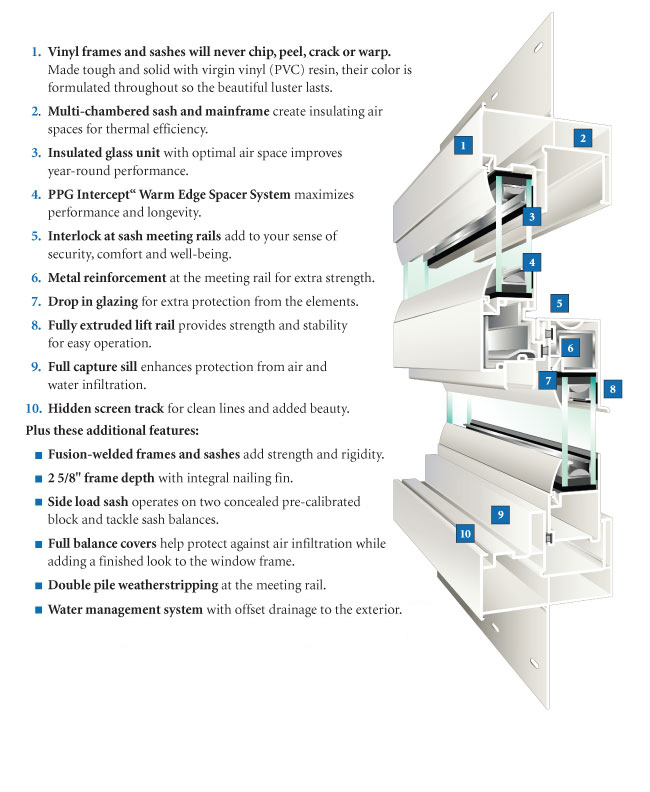 Features Include:

Integral J-channel to provide easy, clean applications for all types of siding.
Narrow sight-lines for a clear attractive design.
1" insulated glass unit.

Energy Efficiency

Stay cool in the summer and warm in the winter. This window features Low-E Glass, which is ideal for San Diego weather. It reduces heat gain in the summer by reflecting warm solar rays. It also keeps the interior temperature stable by providing insulation, keeping the heat in during the winter.

Custom Order Special Shapes:

Measurement Information

Frame width and height does not include flush fin size. The frame size should be 3/8ths less than the rough opening the window will be going into. To learn how to get an accurate frame measurement for your replacement window, click here.

Custom Quote

If you need assistance in any way, or would like to receive a custom quote with specific features, Call or E-mail us to speak with a sales representative. We are capable of placing orders with more customization and options than shown here at the lowest price on the internet.

Phone: (858) 564-2564
Email:

Contact Form

Use this form to contact us with questions, comments, or feedback:

Helpful Information
Out With Old And In With The Latest Glass Windows For A Fresh View
Home glass window replacement is an essential task that every homeowner should prioritize. Windows provide natural light and ventilation to homes and play a crucial role in energy efficiency and security. Over time, windows can become worn out, cracked, or outdated, leading to air leakage, increased energy costs, and compromised safety. Replacing normal windows with vinyl picture windows can ensure that your windows are up-to-date, efficient, and secure.
You can contact Discount Door & Window for the home glass window replacement. Our team is committed to offering top-notch quality services. One of the primary benefits of replacing old windows is improved energy efficiency. New windows are designed with advanced technology, such as low-E coatings and insulated glass, that can significantly reduce energy loss and lower utility bills. Moreover, this can be particularly beneficial in extreme weather conditions, where windows can help keep heat inside during the winter or block out excess heat during the summer.
Why Choose Us For Sparkling New Glass Windows Replacement Services?
Choosing Discount Door & Window for sparkling new home glass window replacement services can offer numerous benefits and advantages to homeowners.
Firstly, we have a team of experienced and professional technicians who can handle all aspects of the window replacement process, from measuring and ordering to installation and clean-up. Our technicians are trained to work with various window types and brands, ensuring you get the best quality windows that meet your needs and budget. Secondly, we provide various window options, including different styles, materials, and energy-efficient features. We offer windows in various shapes and sizes and different glass.
Why Replace Your Old, Worn-Out Windows With High-Quality Glass?
Consider getting a home glass window replacement for several reasons. Here are some pointers.
1. Improved Safety And Security
Older windows may not be as secure as newer windows, which can put your home at risk of break-ins. By replacing your windows with newer, more secure glass, you can improve the safety and security of your home.
2. Improved Curb Appeal
Newer windows can improve the overall appearance of your home, making it look more modern and attractive.
3. Reduced Maintenance
Older windows may require frequent maintenance, such as painting or caulking, which can be time-consuming and costly. Newer windows are often low-maintenance, requiring little upkeep beyond regular cleaning.
4. Increased Home Value
Replacing your windows can increase the value of your home, making it more attractive to the potential buyers in case you decide to sell in the future.
5. Improved Indoor Comfort
Newer windows with insulated glass can help maintain a consistent indoor temperature, reducing drafts and making your home more comfortable year-round.
Say Goodbye To Cracks And Hello To New Glass Windows!
Modern designs of vinyl picture windows can add a touch of elegance and a more sophisticated look while providing clear views of the surrounding landscape. Furthermore, new windows can also improve the safety and security of a home. Upgraded locks and shatter-resistant glass can protect against intruders and natural disasters.
Home glass window replacement is an investment that can bring significant benefits to homeowners, including improved energy efficiency, enhanced appearance, and increased safety and security. By replacing old windows, homeowners can enjoy a more comfortable and inviting living space while reducing their carbon footprint and utility bills. Contact our professionals of Discount Door & Window today and get premium quality services.