Save Big on Retrofit Window Replacement
Here at Discount Door and Window (DDW) we are dedicated to providing you with good quality low cost retrofit doors and windows. We do this by utilizing the Internet as the storefront, and empowering you to make informed decisions about the products that best suite your needs. Our DIY Window Installation Learning Center provides you with tutorials on how to get an accurate measurement so you can get pricing, and place the order without paying for a contractor.
If you have aluminum or wood windows that are 10 years or older in your house, then there are a lot of advantages to energy efficient window replacement. Our Retrofit Vinyl Windows are designed to cover up the old frame, so it is not a lot of work to remove the existing window. We recommend you replace 1 window first to see how easy and affordable the process is. The cost is usually only around $200.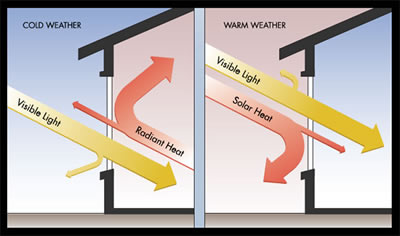 You will notice the temperature difference in the room after you have done the replacement. Our Vinyl Windows qualify for a tax rebate because of their high performance. Let us know if you have any questions or if we can assist you in any way.