Heavy Equipment: Choosing the Best Dump Truck
Dump trucks, also called production trucks, are one of the most common types of heavy equipment used in construction, mining and industrial applications. They are specifically designed to move materials around, to and from construction, mining and other sites. They range from simple single axle trucks to multi-axle trucks that require special permits to even operate. One of the largest dump trucks in the world is the 930E-2 designed by Komatsu. It is 26 feet wide, 46 feet long and 21 feet tall with a payload capacity of 319 tons.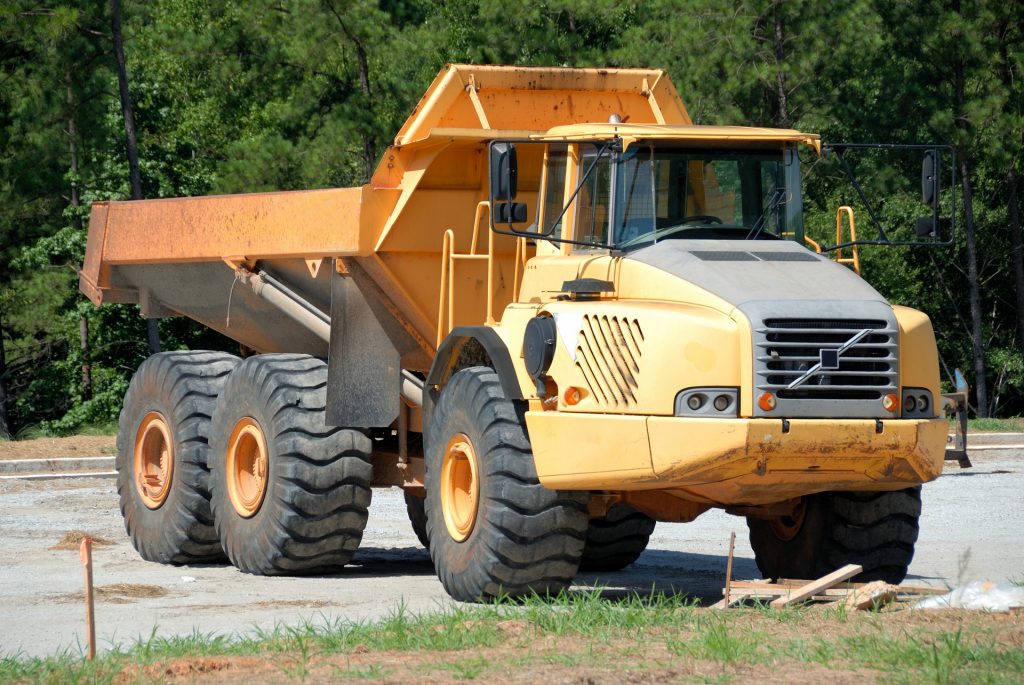 So, how do you determine the best dump truck for your needs?
Type
Manufacturer
Carrying Capacity
Maneuverability
Terrain
Speed
Type – Various dump trucks are designed for specific applications. The types of modern dump trucks can be broken down into ten specific categories.
Standard – A full truck with the dump body directly attached to the frame. It utilizes a hydraulic lift attached to the bulkhead.
Transfer – A standard dump truck that features one or two attached aggregate boxes for increasing carrying capacity without compromising maneuverability. They feature rollers for transferring the containers between the main truck body and the trailers.
Superdump – First developed in 1989, these trucks can carry up to 32 tons and have liftable, load-bearing axles.
Semi trailer end – These are tractors that pull trailers with a hydraulic hoist. Unlike transfer dump trucks they don't need to be loaded onto the main truck body.
Semi trailer bottom – The dump gate located underneath the trailer allows for materials to be dumped in windrow. Both semi trailer dump trucks can operate readily in reverse.
Double and triple trailer – These feature additional trailers and allow the driver to drop materials in windrow while still in the cab, but are very difficult to operate in reverse.
Side dump – The dump bodies are bi-directional and offer ideal windrow applications.
Off-road – Mining and massive excavation jobs typically use these types of dump trucks. They are large-scaled and have enormous carrying capacities.
Truck and pup – A standard dump truck with a detachable dump body that features its own hydraulic ram for self-unloading.
Articulated – The cab of these trucks are a permanent fixture, and they are controlled by hydraulic rams that move the entire cab. They are designed for rough terrain and long distances.
Manufacturer – The reputation of a manufacturer is often a key element in deciding what equimpent is the best investment. Location of dealerships can make the difference in the length of downtime a machine may have. Quality of product and service is also vitally important. Most manufacturer sites also have additional information regarding their heavy equipment. Here are some common manufacturers:
CAT
Ford
Freightliner
Hitachi
International
Kenworth
Komatsu
Mack
Peterbilt
Tata
Volvo
Carrying capacity - This is often the first thing most people think about when it comes to dump trucks. The payload of a dump truck is broken down into volume versus weight due to variances in moisture. It can be broken down into two categories – water level and heaped capacity. The Terex 6300AC can haul up to 400 tons.
Maneuverability – Compact machines are specifically designed for working in tight, limited spaces. Standard dump trucks have the tightest turn radiance and can easily go in reverse where multi-trailer dump trucks do not.
Terrain – All dump trucks are not intended for going off-road and can lead to complications when they are.
Speed – The top speed of a dump truck can have a huge influence on the right type of truck, especially for companies that operate in more than one state.
Construction, farming and industrial jobs are as varied as the people that perform the work, and the heavy equipment needed to get the job done right is no different. Just like any other equipment, the right dump truck can make the difference between a job going smoothly or turning into a nightmare. The time it takes to research them and their capabilities can clarify the best heavy equipment for the job, and save thousands of dollars.
Author Bio
Jay Trevorrow deals with heavy machinery and construction equipment. He provides tips and news about used heavy equipments. You can follow him at @ironmartonline to get latest tip and news about construction and heavy equipment.