Making The Most Out Of Your Windows And Doors
The amount of tips and advice on interior design and home decorating on the web is large and vast, but some very important features, namely windows and doors are often forgotten or only touched upon lightly. There are some great ways to make these features truly stand out in your home.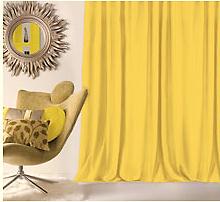 Exterior Tips
Using your windows and doors for your exterior design is a great way to add some extra charm to your home. This needn't be too expensive either, as you can simply repaint your door or wooden shutters or all of them in a new color. Matching the colors for windows and doors creates a tied in theme and really helps your home to stand out. Green and blue are highly popular options, but if you like a more daring option consider a dark red or bright yellow.
Interior Tips
Windows are an important part of any room. Large windows are still considered a sign of luxury as the more light you have the better a room looks. But even with small windows you can still make the most of your home by enhancing what you've got with window treatments.
Being creative with your windows and doors is an easy way to create an interesting feature to a room or to further enhance the design style you want to recreate.
Color again plays a very significant role in this. Drawing the spectator's eye towards a window no matter the size can be easily done by adding some bright curtains such as yellow ones to the room. If you are going for a vibrant look, then continuing this color scheme throughout the room's accessories, can tie the design of the room together. Consider matching yellow curtains with yellow lamp shades, bowls, vases, cushions, rugs, and even door handles. It is a simple yet highly effective design.
If you want a modern look, then adding some bamboo vertical blinds to your vinyl patio doors adds a modern twist to the room, while a modern office can benefit from black or red venetian blinds.
Don't forget to include your doors in your design. A simple solution is to mix up your door handles depending on the design you're after. Some glass door handles add a feel of elegance and luxury to a room and be easily matched with some patterned Roman blinds to complete the look.
Other door options are sliding paper doors for a modern east meets west look, a rounded solid wood door creates an atmosphere of sophisticated vintage combined with a homely feel, while some simple shapes such as square or rectangular carved into a pine door simply makes it look a little more fetching then a plain pine door.
When planning the design of your home, there are many elements to remember, but once you have decided on a general design theme your window and doors can be easily matched to compliment this design as the possibilities are endless.
This article was written by Sarah Oxley on behalf of Custom Curtains, providers of quality ready made curtains you can buy online. Sarah is a home improvement enthusiast, who likes to search the web for the latest home decorating and interior design trends.