Save Money on Heating Bills; Stop Draughts at Home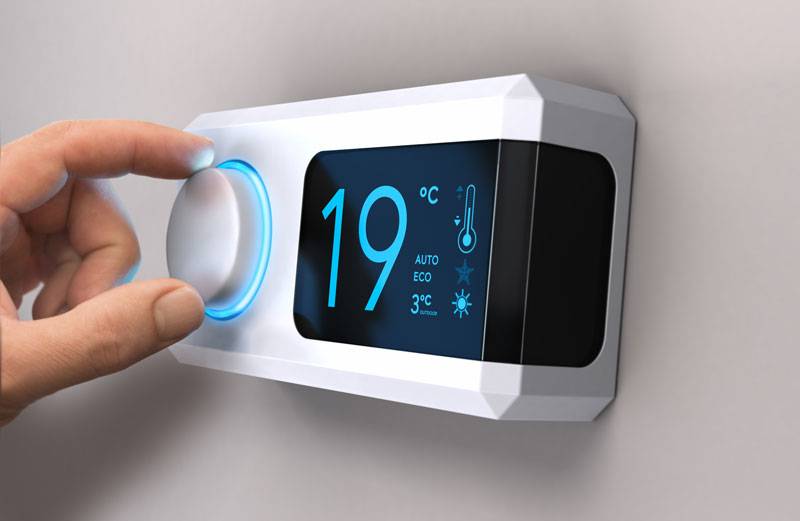 If you've recently completed a woodworking or carpentry course, you can put your new skills to great use by draught-proofing your home. Going several steps further than just using a draught excluder, by making tweaks and repairs to windows and doors, you'll make your home really energy efficient and save a fortune on heating bills.
Draught-proofing doors
Architectural seals, strips and brushes are the way to go for doors that are letting in draughts. Modern building regulations require all buildings to be properly draught proofed, but older buildings are notoriously draughty, and this is where a few DIY techniques will come in handy. Using a router, you can attach a brush seal around the edge of both the doorframe and the door. A larger brush attached to the bottom edge of the door acts in the same way as a fabric draught excluder, but of course it's a lot more convenient and it looks tidier. Most letterboxes nowadays have a draught-excluding brush, but if yours doesn't, this is a vital element in keeping the cold air from rushing into the building. An exclusion plate fitted over they keyhole may also be necessary on traditional doors with big keyholes.
Sash windows
Sash windows can be very attractive features of period properties, and you don't have to resort to ugly UPVC to keep drafts out and reduce your energy bills. Renovating your sash windows also means that outside noises are reduced and window-ratting is eliminated. Often, people seal up part of their sash-windows, but there's no need to do this and actually, sealing up part of a sash window stops the room getting properly ventilated. Sash windows work best for ventilation and damp-prevention when both the top and bottom sashes are open.
When it comes to keeping the cold air from coming in through the cracks, tightening the frame joints is the first step. Secondly, removing excess layers of paint is a less-obvious, but important step. If previous residents have applied several layers of paint over the years, this thick build up of paint will stop the frame from sliding up and down properly and from sealing completely. Replacing dried up and cracked putty around the edges of the glass is often necessary as well.
Sometimes windowsills need to be replaced or repaired. If a small area of the windowsill is soft or rotten, you can remove this, and fill the gap with two-part filler. To prevent rattling and draughts, you can attach a brush strip to the meeting rail on the bottom sash.
Just a few simple tweaks can make all the difference to energy efficiency – by making keeping your doors and sash windows in tip-top condition, you're not only keeping your property looking great, but you're saving a lot of money into the bargain.
Tom Hanner helps to deliver talks and advice on DIY training courses around the South of the UK. He is currently assisting Courses Plus and working as a sole trader in his local area. Follow Tom on Twitter.