How to Find Trusted Electricians That Don't Cost a Fortune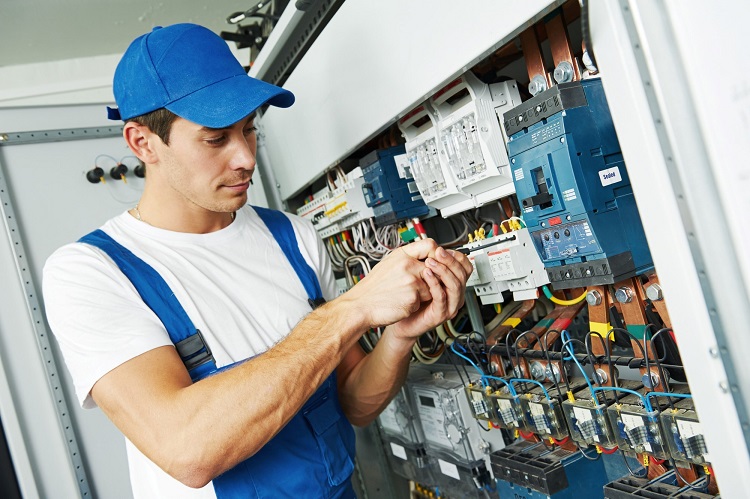 Don't you just hate it when you flick a switch and nothing happens? Worse still, you flick the switch and are confronted by a burst of orange and blue flames and all the electricity in the house goes off! The thing is, it never tends to happen during the day time, so you are left fumbling around in the dark for the fuse box, knowing fine well that you had a torch especially for this eventuality, but now it's useless because the kids have been playing with it and the batteries are dead, and it's too dark to be able to find new ones. If something like this happens regularly you know it's time to find yourself an electrician, which means that you are going to have to find the money to pay for one.
Creative Wiring
We have always said that there was something 'off' with the wiring in our house, living with an engineer wise in the ways of wires and electricity we assumed that when it came to all things electrical, he would be able to cope. But after removing a couple of light fittings, thinking out loud that the wiring looked a little 'odd' and then subsequently blowing the fuse box several times after installing the new lights, he was at a loss as to what to do. Time to call in the professionals to see why we seemed to have too much electricity in some rooms and not enough in others!
Now I really do object to paying over the odds for tradesmen, especially when they add a call out charge to their already steep labour costs. Why do they need to add a call out charge anyway? They rely on out calls for their business!
Creative Thinking
I have always been of the opinion that the best tradesman to use is one that has been personally recommended to you, no flicking through the pages of the telephone directory or looking online for local companies that you could call. I decided that as I didn't have the details of a trustworthy and cost effective electrician myself I would reach out to the wider community of my virtual and online friends. Social networking sites take on a whole new purpose when it comes to tracking down trades and services that can be of help to you. I simply posted on my Facebook status that I needed an electrician and could someone recommend one in my local area that wouldn't charge me the earth to come and check over the wiring in the house. Within half an hour I had details of not only electricians, but plumbers, plasterers and general odd jobs men, all with personal recommendations to back them up.
Help Was On My Doorstep
I found the help I needed just a few streets away from my own, thanks to the denizens of Facebook. I had no call out charge to pay as he was literally round the corner, and when he turned up with his kids in tow it turned into something of a play date at my house with my little one having unexpected company. One look at the wiring in the light fittings and there was that sound that we all know costs money, the 'Pfffft' noise and heavy sigh that tells you it's worse than you thought. It seems my house has been wired backwards, a look at the fuse box showed I had no earth cable and how my house was still standing was a mystery. I required several metres of cabling and a new fuse box, not a small job, but in the end it cost me around £40 and several cups of tea and rounds of biscuits, brilliant!
Trusted electricians can be hard to come by, trust me; I know! But by relying on the references of others you can almost guarantee a successful service.