Open Up Your Home to Casement Windows for Light, Air and Beauty
Windows are the eyes of your home as they offer you a whole new view. However, it does reduce their appeal if maximum exertion of strength is needed to open windows whenever you want to enjoy the breeze. French casement windows top the charts for easy opening as well as giving the maximum view and breeze. Also, they don't need to be heaved open and so can be placed behind a sink or bathtub. Cam handles need much less force to open and so they are perfect indeed.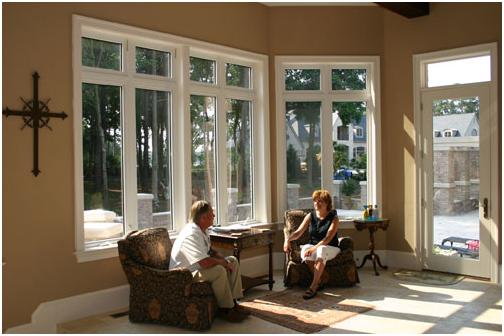 French windows can be installed in a pair or singly. The hand crank is what makes these windows easy to open even when situated behind a wind counter space. However, they are better installed on the lower floors as they open to their full extent and so, they aren't safe if you have small children or pets bounding around. These windows have the undeniable French charm and are ideal for any type of house.
Beauty lies in the eyes that behold
Imagine standing at the sink and washing dishes while a cool breeze blows wafting in fragrances of the evening. What better canopy do you need for such an unromantic and tedious chore than the starry sky above or listening to the wind whispering in the trees? Casement windows come in a variety of shades as far as the frames go and so can easily blend in or stand out as per your choice. Black ebony is one of the most bold and striking shades fit for a contemporary theme while whites and browns are great for country and Victorian themes.
A designer radiator can add modern appeal to a casement window focal point. Yes, you can employ your windows to work as an interesting wall design by going for a leaden transom window with transparent glass above a series of casement windows. The wall paper can have patterns and the window frames should be in complementation to the furniture and surroundings.
A bathroom affair
If you love relaxing in the tub, casement windows can be simply perfect for your bathroom as you can usher in fresh air as well as enjoy nature. Fabric blinds can ensure privacy as well as let in some air and casements let in more light as well as have a pretty appeal. They work well with the bathroom suite. If you need a more antiquated look go for rounded topped windows. For a tinge of Victorian, you can go for brass handles that would match your brass finished faucets and blend well with a pedestal basin.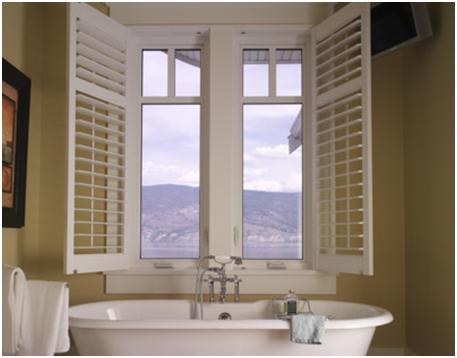 Poetic nooks
Landing spaces many a time look dark and dim. Casements provide light, air and a great view. You can have a small window seat for some reading or to enjoy a sip of your favorite drink. They also look good from the outside and give your home a different feel. Casements with their outward opening appeal look much more warm and inviting. Whether it is your bedroom or the landing near the doorway, they will bring you nearer to light, air and the outdoors within the comfort of your home.
Author Bio-
Cherry is a house wife and prefers online shopping as it saves time and energy. She has of late bought Cheap Wall Mounted Basins from online plumbing web site.