7 Tips To Select The Right Window Style For Your Home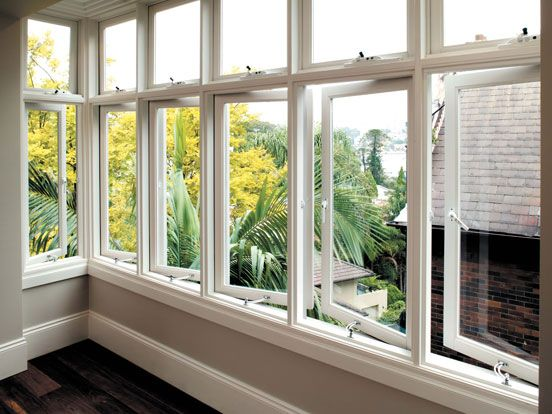 Once you have found your dream house, you want everything to look perfect as per the picture you keep in mind. You try to find the ideal interior piece and design it perfectly to enhance the overall look of your house. Therefore, selecting the right windows for glass window replacement in San Diego becomes crucial. With our window designs, you get a wide variety of options and can find the perfect fit for each part of your home.
Before installing windows, you need to consider a few things, like style, security, color, and size. Here, we will guide you through the best tips for designing your windows.
We all know the significance of windows in shaping our home's overall look and appearance. Therefore it becomes crucial to research and look through the options to select the windows with the right style while working on the renovation project of your home. It would be best to consider certain things while opting for glass window replacement in San Diego to get the perfect fit. So, if you are wondering how to select the ideal style, we are here with insightful tips to bring clarity; read further to explore the tips!
1. Select Windows That Reflect the Architectural Style Of Your Home
There is a vast difference between what looks good and what will be a perfect fit for your home. So, when you go out to select the windows, keep the architectural style of your home in mind instead of picking and judging them individually. No matter how the window looks, if it doesn't match the style, it can ruin the overall appearance of your home. You will effortlessly find a variety of options for both contemporary and traditional homes. Keep the style in mind and get the perfect combination for your house.
2. Color Of Frames
No rulebook says that you can't experiment with colors or design; styling is all about breaking the rules and experimenting. So, try experimenting with colored frames instead of selecting the few oldest colors available. Finding the right color that matches your exterior color pallet can be challenging, but all the results are worth researching. Moreover, selecting the well-suited color makes your homes look more visually appealing after the glass window replacement in San Diego.
3. Consider the Amount Of Ventilation Needed
Ventilation and movement of fresh air are essential factors you need to keep in mind while selecting your window style. Keeping your requirements in mind and deciding whether you want fixed or open windows, glass or wood windows, help you make an informed decision. You can combine both windows and get close windows where needed and open and close windows to enjoy the view.
4. Get Creative With The Style
There are unlimited options available when it comes to windows, and the best part is that you can get different windows for each part of your home, as per your requirements. Like, sliding windows to save space, glass-fixed windows to enjoy the view and wooden frame windows to feel the classy vibes, single-hung windows or double-hung windows, whichever works best for you. With us, you can get all of them with proper installation services.
5. Placement Of Windows
Selecting the right windows not only enhances the exterior of your home but also makes the interior look appealing. So, keep the interior in mind and the paint of the house's exterior. The placement of the windows is one of the crucial things to check because while selecting the type of windows, you need to keep the availability of space in mind. It will also help you to cut costs and get affordable window replacement.
6. Identify The Purpose
Identifying purpose helps you be more explicit about the primary things you need to look for while selecting windows. Be clear about the goal; is it just about the view, ventilation, decore, and security? Once you know the window's purpose, you can effortlessly communicate your requirements with our professionals and get the replacement done.
7. Experiment With The Style
You might think windows are not enough to change your decor game, but they can become the highlight of your room if selected perfectly. Therefore, you need to be creative with style and try experimenting with the designs and frames. It can be a game-changer for the interior and exterior of your home decor. So, experiment with techniques after consulting with our professional.
Select The Perfect Window For Yourself With Our Professionals!
Proper positioning of windows and doors makes your room look more spacious and improves its overall appearance. Also, you can maximize the light flow by adding glass windows to your room. So, select windows thoughtfully that can fit your requirements. Discount Door & Window has many options if you want a basement or any window and door installation. You can get the perfect basement window installation and replacement from our professionals. Go through our website to know more about our products and services.