What Are The Causes Of The Leaking Windows?
Windows drastically impact our properties' appearance and help us keep our property well-functioning. You select various types of windows for different parts of your home to enhance its appearance and replace the windows after the required time. But sudden window leaks can cause you grief and land you in a problematic situation. Therefore it becomes even more crucial to connect with the best window replacement companies and get all the faulty windows repaired without procrastinating.
Top 7 Reasons Behind Window Leakages
Window leakages can be challenging to deal with, and various factors contribute to the window leakages. When you witness leaks in your windows, getting them replaced by a trusted window installation service would be the most effective solution. So, if your commercial or residential property windows have leakages and you aren't sure why, read on to explore the top causes!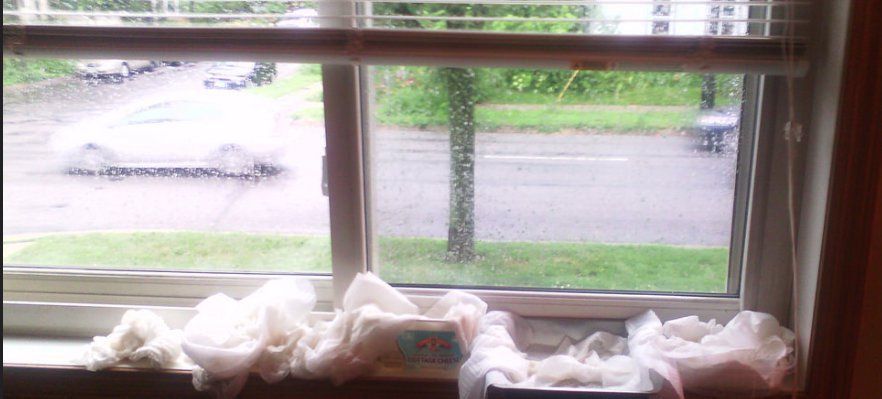 1. Incorrect Installation
Experts need to consider multiple things while installing windows and take all the measurements ideally. Window leakages due to faulty installation can be annoying, like flushing money down the drain. Therefore, it would be best to research before employing the services of companies that install windows.
2. Lack Of Maintenance
Once you get the proper installation done, it becomes your responsibility to maintain your windows and keep them functioning. Leakages happen when you consistently use harsh chemicals to clean your windows or get them power-washed using machines. So, maintain your windows correctly to minimize the chances of leakages.
3. Accidental Damages
Accidental damage is one of the most common reasons behind leakages, and it may get unnoticed initially. When you witness leakages in your window, check your windows for cracks and any damaged angle to get clarity. There are few options to repair windows after accidents, so it would be best to connect with the best window replacement companies and get them replaced.
4. Low-Grade Products
While working on a renovation project or getting windows replaced in bulk, you may think it's okay to compromise the quality of the windows. But it can cause more financial loss as the low-quality windows will leak or cause problems over time. Avoid compromising quality and get the best window installation done with our professionals.
5. Possibility Of Wall Leaks
Many homeowners reported that they often mistake wall leaks for window leaks. So, before you judge and decide to employ window replacement services, double-check and verify the source of the leakage. Check the indicators of the wall leaks above the placed window and observe any stains to get more clarity.
6. Extreme Change In Temperature
Best window replacement companies provide top-quality windows with seals that defend against thermal expansions. But when there is an extreme change in the temperature, it impacts the frame of the windows and causes leaks. Typically, it is considered normal, so it would be best to get the replacement done before it cause more damage.
7. Issues During Transportation
Sometimes, the frame of the windows gets damaged during transportation, and it goes unnoticed because of carelessness. We will advise you to inspect your windows thoroughly before installing them to ensure safety and minimize the chances of leakages.
Get The Perfect Window Installation Done With Us!
Discount Door & Window has top-notch services to offer you the perfect window and door installation. With us, you can get a wide variety of windows and doors at affordable rates. Our professionals are highly trained and help you select the best doors and windows for your commercial and residential properties. So, if you are considering getting your residential or commercial window replacement done in San Diego, connect with us or visit our website to explore more about our products and services!