How To Avoid Trouble From Condensation On Your Windows In Chilly Season?
Winters are here, and almost everyone loves the chilly season. The festive vibes around the city and snowy feels. We try every possible way to protect ourselves from the strong cold winds, whether cooking hot soup, hot chocolate, or other warm dishes. Or using the heater and burying ourselves in the cozy and warm confines of our winterized beds. But, unfortunately, you might be facing trouble when you want to see outside of your home from home, and you can see nothing because of condensation on the window panes. Here we have mentioned a few ways to eliminate condensation, or ultimately, you will be left with door glass window replacement.
5 Smart Ways To Remove Condensation On Windows
Many individuals follow the myth that windows produce condensation. No, it is because of the difference caused by the outside and inside temperatures. Furthermore, if it happens in your double glass window, it might break due to condensation. Read further to know about the possibilities of removing it.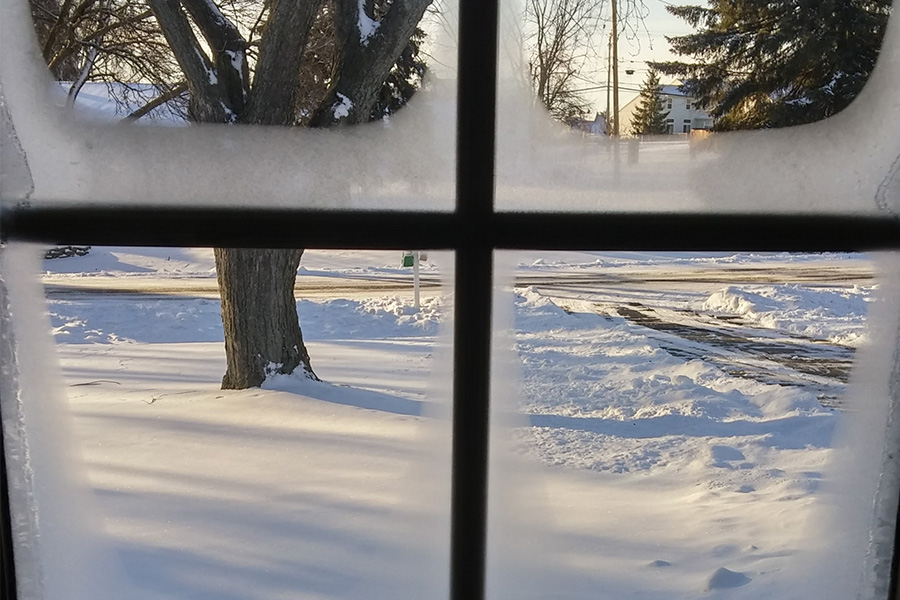 1. Increase Indoor Air Circulation
When you take a shower or cook something steamy hot, use the kitchen or bathroom fan immediately. You can also bring ceiling fans into the game, even during winter. It means there will be a check on humidity.
2. Replace The Double-Pane Windows
If you have double-pane windows installed at your home, the dry air may be stuck inside the window panes. Calling experts like us from Discount Door & Window to avail of the window and door installation service can help you save from trouble like breaking the window glass.
3. Add A Dehumidifier To A Few Rooms
Well, it can be expensive to eliminate condensation from the windows. One can purchase a mini-sized dehumidifier that can erase moisture. There are a few automatic ones, and others are manual ones. You might save yourself from getting door glass window replacement by purchasing it.
4. Buy A Moisture Eliminator
Removing the humidity from the room makes the chances of molds growing in the corner of the home less. The moisture eliminator products are available in buckets and can be placed in different corners of the home.
5. Change the Places Of Your Plants
If you have various plants inside your home, especially near the windows, you might need to relocate them. Few plants retain moisture, and few are there, which add moisture to the air through transpiration. Relocate the plants to remove the condensation from the windows and save from door glass window replacement.
Get Your Windows Replaced Today!
One can also try to open the window to balance the inside and outside temperatures of the room. But this is impossible as you can catch a cold. Further, if you are searching for experts for window replacement, reach out to us at Discount Door & Window. We offer various services like door installation, replacement, and many more. Visit our website today!