What Trends To Follow When Replacing Your Front Door?
Are you considering replacing your home's doors and seeking to ensure you keep up with the latest design trends? Often overlooked, the front door installation is one of the most noticeable features of a home. Not only does it serve as a focal point for the exterior, but it also impacts the style and functionality of the interior. Despite this, many homeowners opt to retain their existing front door instead of pursuing an upgrade. Continue reading to explore some of the most exciting front-door trends to look out for in 2023.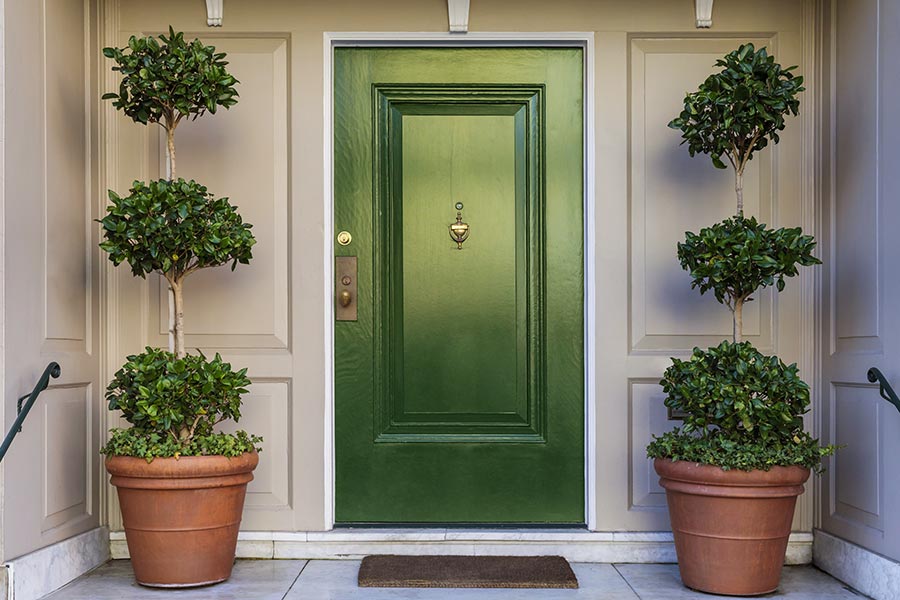 Front Door Trends To Watch Out For In 2023
Over the years, there have been several trends in front door design, ranging from traditional to contemporary styles. As we look towards the future, some new front door replacement trends are emerging that homeowners should be aware of. Let's read more to explore some of the latest front-door trends you should watch out for in the coming years.
1. Arched Glaze Mahogany Wood Door
An arched glazed mahogany wood door can be an excellent choice for homeowners looking to add a touch of refinement and enlightenment to their home's exterior. Mahogany wood is known for its durability, strength, and beautiful natural grain patterns, making it a popular material for doors. Overall, an arched-glazed mahogany wood door is a beautiful and functional choice to enhance a home's curb appeal and value.
2. Vinyl Swinging French Door
Vinyl is a durable, low-maintenance material that can withstand various weather conditions, making it an ideal door choice. Swinging French doors are known for their versatility and style, adding a classic and timeless look to any room or outdoor space. They are designed to open inwards or outwards, providing easy access to patios, decks, or gardens, and door installation will allow natural light to flow into the room.
3. Adding French Door
A French door features one or more glazed panels extending most of the door's length. The panels are typically made of glass or other transparent materials, allowing natural light to enter the room and offering a clear view of the outdoors. French doors are known for their elegant and timeless style, with a classic design that adds a touch of sophistication to any space.
4. Oval Glass Wood Door
The oval shape of the glass panel is an eye-catching design element that creates a focal point for the entryway. The glass panel allows natural light to enter the home while providing a clear view of the outdoors. The natural grain patterns of wood add warmth and character to the door, making it an attractive feature of the home's exterior. An oval glass wood door is a beautiful and functional choice to enhance a home's curb appeal and value.
5. Fiberglass French Door
A fiberglass French door installation is a popular choice among homeowners who want the beauty and elegance of a French door with added durability and energy efficiency. Fiberglass is a strong and durable material resistant to dents, scratches, and weathering. They are also energy-efficient, providing excellent insulation and helping to reduce heating and cooling costs. Overall, a fiberglass French door is a practical and stylish choice that can enhance the beauty and functionality of any home.
Give A New Look To Your Front Door In 2023
Upgrading to a stylish and functional front door can enhance a home's curb appeal and value while improving interior comfort and energy efficiency. By keeping these trends in mind, homeowners can make informed decisions about their front door upgrades in 2023 and beyond. If you are looking for a professional to provide you with the best door glass window replacement, you can reach out to Discount Door & Window. We have a variety of doors available in our store. Visit our website and get an alluring door for your home today!