Latest Trend To Follow When Buying Your New Front Door
Are you planning to upgrade the look of your home?One of the simplest and most effective ways to accomplish so is by replacing your front door. Not only does it add to the aesthetic appeal of your house, but it also enhances its security and energy efficiency. However, with many options available, choosing the right door can be overwhelming. That's why it's crucial to stay up-to-date with the latest trends in door installation. From sleek and modern designs to sustainable materials, Discount Door & Window has something for everyone.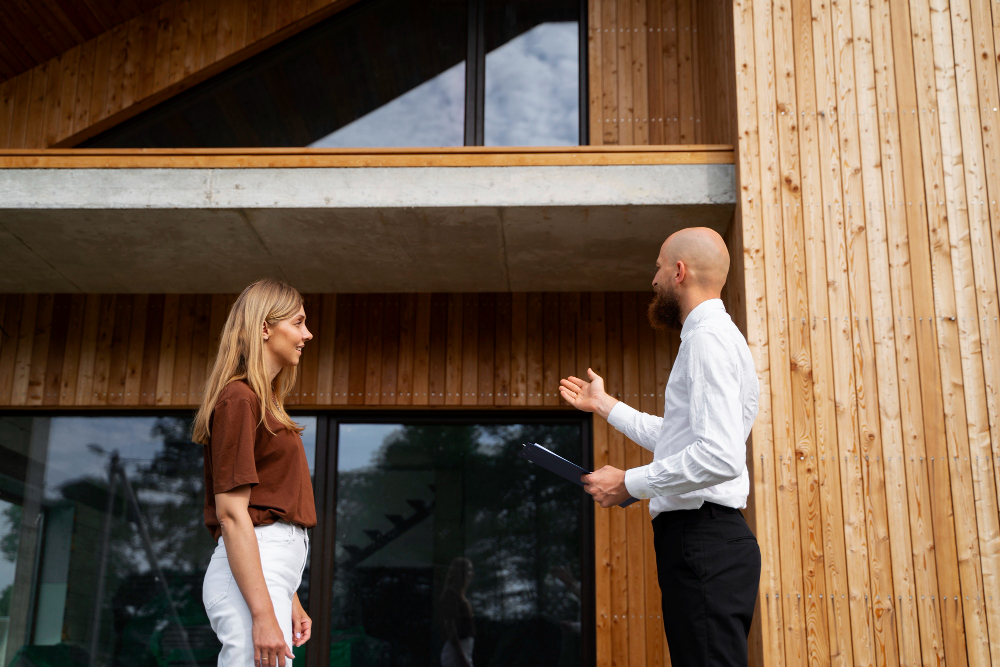 Explore The Trendy Design To Get In Touch With Door Installation
Your front door is the first thing an individual notices about your home, so why settle for a boring design? With so many trendy door replacement designs available, you can easily upgrade the look of your house and make a lasting impression
Bold Colors
A front door painted in a bold color such as deep blue, emerald green, or bright yellow can create a striking contrast against the rest of your home. The trend is popular for homeowners who want to make a statement and add curb appeal to their property.
Glass Inserts
Glass inserts can add a touch of elegance and sophistication to your front door. They allow natural light to flow into your entryway, making it more inviting and spacious. Frosted or textured glass options provide privacy while allowing light to pass inside
Minimalist Designs
Minimalist front door designs with clean lines and no embellishments are becoming increasingly popular. They offer a modern and timeless look, making them an excellent choice for homeowners who want a sleek and sophisticated entryway
Sustainable Materials
Many homeowners are becoming more conscious of their environmental impact and are opting for eco-friendly door options. Sustainable materials such as reclaimed wood, bamboo, and fiberglass made from recycled materials are excellent choices for those who want to reduce their carbon footprint.
Statement Hardware
Adding unique hardware, such as a bold handle or door knocker can elevate the look of any front door. These small details can create a significant impact and add character to your home's entrance.
Steel Doors
Steel doors are a popular pick for their strength, durability, and energy efficiency. You can find them in an assortment of finishes and styles, such as sleek, modern designs that can add a touch of sophistication to your home.
Double Doors
Double front doors can create a grand entrance and provide a sense of luxury and elegance. They also offer more natural light and ventilation in your home, making them an excellent choice for homeowners who want to create a welcoming and spacious entryway.
Get the Best Quality Doors From Us
When it comes to finding the perfect front door for your home, it's important to choose a design that not only looks great but also provides durability, security, and energy efficiency. With the latest trends in mind, you can make an informed decision and select a door that meets your specific needs and preferences. At Discount Door & Window, we pride ourselves on providing the best quality doors which offer style and functionality. We offer a wide range of options in door glass window replacement. With our help, you can create an entryway that makes a lasting impression and enhances the overall look of your home. Reach out to us today to understand about our high-quality doors and get started on your home improvement project