Unveiling The Traits Of Top-Notch Window Installers
The best window installers possess a combination of essential features that set them apart. These professionals bring years of experience and expertise, ensuring installers can precisely handle any window installation. Therefore, proficients prioritize professionalism, arriving on time, and respecting your property. Licensed and insured, experts comply with regulations and protect you from potential liabilities. With trusted suppliers, installers offer high-quality windows that meet your needs.
Attention to detail is their hallmark, ensuring precise measurements, alignment, and sealing. Excellent customer service means they listen to you, communicate effectively, and exceed your expectations. With warranties and after-sales support, they stand behind their work, providing peace of mind. Meanwhile, considering these features helps you choose the best installers for a successful and satisfying experience.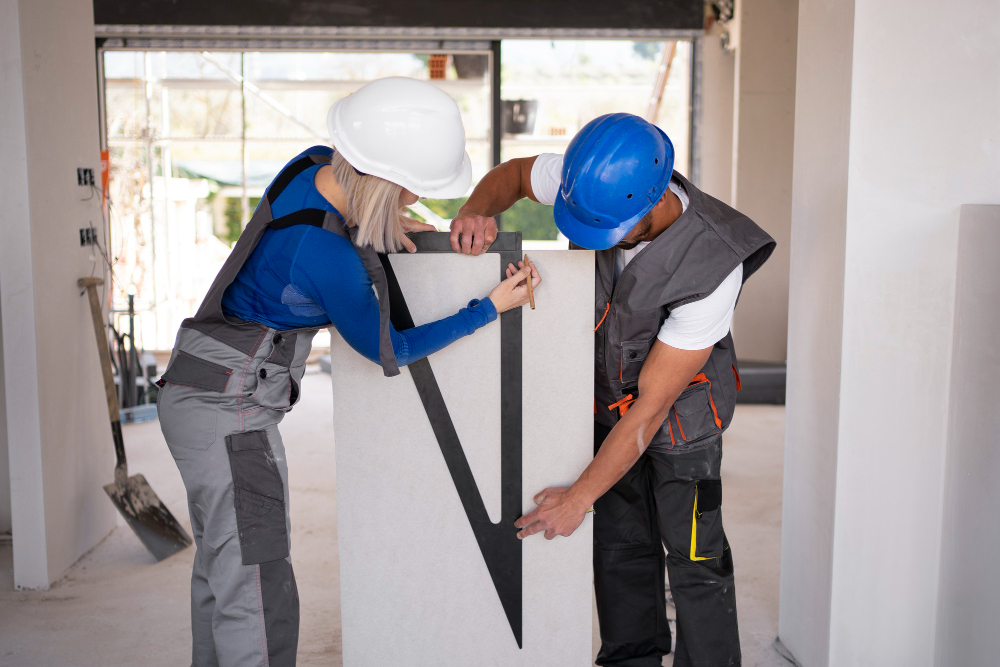 What Are The Features Of The Best Window Installers?
There are several key features to consider when looking for experts for basement window installation. While the specific criteria may vary depending on individual preferences, here are essential features that top-notch window installers often possess.
Experience And Expertise
Window installers with ample experience have encountered a wide range of installation scenarios and challenges. Installers possess the necessary knowledge and skills to handle different types of windows, such as double-hung, casement, sliding, or bay windows. Further, their expertise allows them to provide accurate measurements, precise installations, and efficient solutions to any potential complications that may arise.
Professionalism
Professional window installers take their work seriously and demonstrate high professionalism. Installers communicate effectively, promptly responding to inquiries and providing clear information about installation. Experts arrive on time and complete the installation within the agreed-upon timeframe. Professionals maintain a tidy work area throughout the installation and clean up debris once the job is done.
Licensing And Insurance
The best window installers hold the necessary licenses and permit them to operate legally. Installers comply with local regulations and building codes, ensuring the installations meet all safety and quality standards. Moreover, reputable installers carry liability insurance and worker's compensation coverage. It protects both you and the installers in case of accidents, injuries, or damages that may occur during the installation process.
Quality Products
Top-notch window installers collaborate with reputable manufacturers or suppliers who offer high-quality windows. Proficients can guide you in selecting the most suitable windows for your needs, taking into account factors such as energy efficiency, durability, style, and budget. By working with trusted suppliers, experts ensure that you receive windows built to last, providing long-term benefits in terms of performance and aesthetics.
Attention To Detail
Attention to detail is crucial in window installations to ensure a proper fit, alignment, and sealing. The professional for affordable window replacement meticulously measures each window opening to ensure accurate sizing. Professionals pay close attention to the alignment of the windows within the frames, ensuring specialists open and close smoothly. Installers also take care to seal the windows to prevent air or water leaks properly. Additionally, it maximizes energy efficiency and protection against the elements.
Excellent Customer Service
Superior window installers prioritize customer satisfaction and provide exceptional customer service. Experts actively listen to your needs and preferences, taking the time to understand your goals for the installation project. However, installers address any questions or concerns you may have, providing clear explanations and guidance. Also, professionals maintain open lines of communication, keeping you informed about the progress of the installation and any unexpected developments.
Warranty And After-Sales Support
The best window installers often offer warranties on their workmanship and the windows themselves. A workmanship warranty ensures that if any issues arise due to installation errors, the installer will rectify them without additional cost. A window warranty, provided by the manufacturer, covers defects in materials or craftsmanship. Furthermore, reputable installers provide reliable after-sales support, being responsive and available to address any issues that may arise post-installation.
Hurry Up! Hire The Best Installers For Top-Notch Services
Do you need a reliable company to hire the best window installers? Look no further! At Discount Door & Window, we pride ourselves on delivering exceptional services. We ensure we will not only transform the appearance of your home but also enhance every corner with a fresh new look. Our top priority is to provide you with the utmost quality and satisfaction while ensuring the cost remains affordable.