You walk or look through them every single day. But how often do you really think about the impact your home's doors and windows have on its value, beauty and livability? Home improvement experts agree that updating your windows and doors can help you save on energy bills, improve the look and infrastructure of your home and add long-lasting value.
"One of the most valuable investments you can make in your home is door and window replacement," says Lou "Mr. Fix It" Manfredini, home improvement editor for the Today Show and "USA Today Weekend Magazine." (*1)
Replacing your windows can mean making many decisions: Is it time to replace? And if so, how do you go about choosing the best replacement windows?
Performance
This is the most compelling reason to change a door or window. On top of testing your patience, windows and doors that stick aren't giving you the optimum benefit in terms of convenience and efficiency. Performance is also tied to safety-if doors are windows are not opening properly they can be a safety hazard.
Energy Efficiency
Check for drafts around doors and windows by moving a lit candle slowly around the edges. If the flame flickers, you have a draft -- one of the biggest drains on the energy efficiency of your home. Drafts add up to real dollars on your heating and cooling bills, so this is, for many people, the impetus to replace their windows or doors.
Maintenance
Older windows and doors require maintenance -- scraping, painting and caulking. Newer windows and doors feature low maintenance cladding, a protective exterior covering that requires minimal maintenance. Many newer windows also make cleaning easy with a convenient tilt feature that allows you to wash them from inside your house.
Aesthetics
Curb appeal is vital if you're selling your house and a satisfying lifestyle enhancement if you plan to stay in your home for years to come. Updated windows and doors not only improve energy efficiency and lower maintenance costs, they make your house look more appealing as well.
Manfredini advises. "The number one attribute you should look for in a replacement window or door is quality." Windows are one of the most noticeable parts of your home, so make sure you look for windows that are of furniture-grade quality.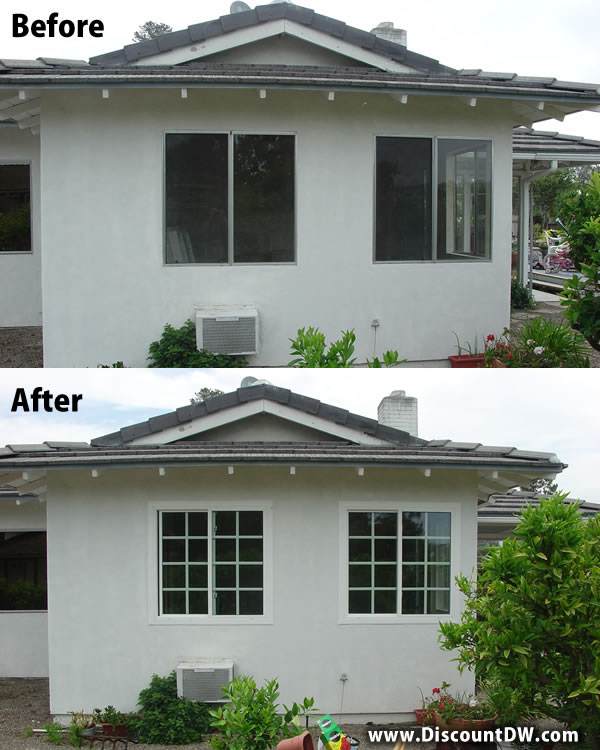 The doors and windows sold on our site are chosen for their high quality, aethetics, and energy efficiency. We also provide all the Do-It-Yourself information you need, or we can recommend a pre-approved installer.
(*1) Source: http://www.doityourself.com/stry/ara_whyreplacewindow