Get a pre-approved independent contractor who has experience with a variety of home improvement projects
More Articles>>
Buy Online and Save Big
Discount Door and Window (DDW) provides the lowest cost retrofit doors and replacement vinyl windows, door and window installation in San Diego and beyond. We accomplish this by working with well-established wholesalers, keeping overhead costs to a minimum, and passing on the savings to you. Further, this includes an assortment of custom-sized Retrofit Replacement Windows, Vinyl Patio Sliding Doors, French Doors, Energy Efficient Fiberglass Entry Doors, and Elegant Solid Wood Doors. DDW aims to make buying custom-sized doors and windows easier and more affordable without sacrificing quality.
Good Quality Products We Believe In
The door and window in San Diego we offer have been selected because of their modern engineering, durability, and energy efficiency. The vinyl replacement windows and vinyl patio doors have a lifetime manufacturer's warranty, and depending on the door style, we offer between 10 to 30-year warranties. The energy efficiency of these products will save you money on heating and cooling bills for years to come. We offer quality door installation and window installation with customer satisfaction guaranteed. Discount Door and Window offer these premium quality products at a cost below the suggested retail price.
San Diego Location & Shipping Information
San Diego ShowroomDiscount Door and Window is in Scripps Ranch in San Diego, California, 10095 Scripps Ranch Court Ste. B San Diego, CA 92131 . Customers in La Jolla, Carlsbad, Poway, San Marcos, El Cajon, Ramona, and surrounding San Diego County can pick up doors and windows at our location to save on shipping charges. It usually takes between 2 or 3 weeks to have your order ready to be picked up.
Customers outside San Diego can pay a nominal shipping fee to deliver the products to your location. Since the weight, size, and distance the products must travel varies, we use a quote shipping system to determine the lowest cost solution. Moreover, your shipping cost is calculated after placing your order. You are not committed to purchasing your products until you approve the shipping quote we provide within 48 hours. Check for the window sale in San Diego on our website.
Visit our San Diego Showroom or Schedule an In-home Estimate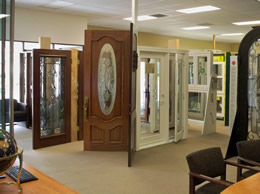 Discount Door & Window and Installation Services of San Diego has a San Diego showroom where you can look through some of our doors and windows on display and talk to us in person. If you are looking for something, not on our website, we can custom window and door contractor or order it for you at the same low price. If you want help deciding or need someone to do the measurements, we can schedule a window or door installer at your location for an in-home estimate.