Features Include:
Our French sliding doors are some of the most beautiful doors on the market today
Door offers a 5 1/2' wide frame that is fusion-welded to make it one of the strongest in the industry. They are built with great attention to detail
Inswing doors can leak. Our French door does not. Outswinging doors would mout the screen on the inside of the house, and hit patio furniture on the outside. Our French door does not
With our French doors, you can get the look of a French door with the convenience of a sliding door
We also offer, standard, a reinforced vinyl or aluminum screen door, which matches your French slidng door perfectly
Available in white and almond and also available in power wall
5/8' flat grids and 1' sculptured grids available on request
Energy Efficiency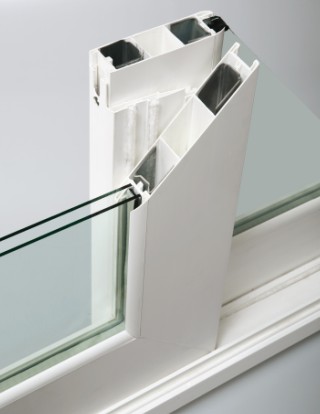 Stay cool in the summer and warm in the winter. This window features Low-E Glass, which is ideal for San Diego weather. It reduces heat gain in the summer by reflecting warm solar rays. It also keeps the interior temperature stable by providing insulation, keeping the heat in during the winter.
Between the 2 layers of glass is our "Warm Edge" High Performance spacer system which is engineered to flex with the expansion and contraction of the glass to keep it from breaking or rupturing the seal.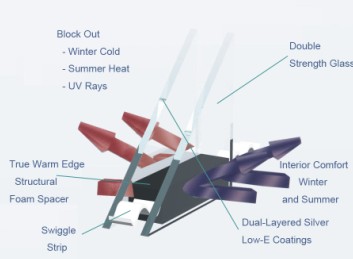 The "Warm Edge" spacer also dramatically reduces condensation. All of our windows meet or exceed the Federal standards for Energy Star when equipped with Low E glass. Low E glass also reduces the harmful UV rays that are allowed into the house, which will reduce the fading of furniture and Carpets by 75%.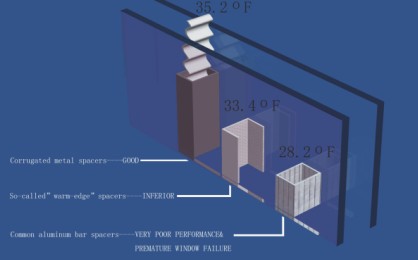 Custom Quote
If you need assistance in any way, or would like to receive a custom quote with specific features, Call or E-mail us to speak with a sales representative. We are capable of placing orders with more customization and options than shown here at the lowest price on the internet.
Phone: (858) 564-2564
Email:
Contact Form
Use this form to contact us with questions, comments, or feedback:
Helpful Information
Glass Options Available
Obscure glass gives privacy and style for windows and doors throughout your home, and is ideal for locations requiring more privacy such as bathrooms.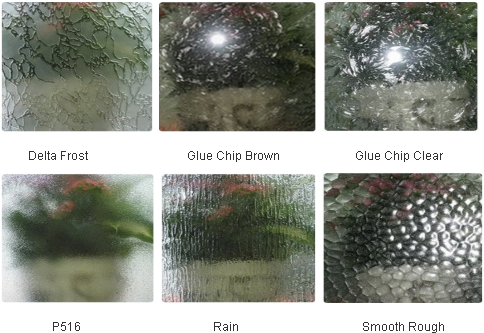 Additional Glass Options
Tempered Tempered glass is extremely strong and often used for its safety characteristics. Not only is it extra strong, but when it breaks, it cracks into thousands of pieces rather than breaking into sharp jagged edges that can harm. Of course, this makes for a much difficult clean up, but it is worth it for the safety component.
Laminated Laminated glass is highly effective in reducing noise. It also eliminates 99.9% of ultraviolet rays, providing the highest degree of protection from the sun for your home furnishings. Concerned about excessive outdoor noise?
Argon/Air Mix Optional argon gas, used between panes, is also available to further improve thermal performance